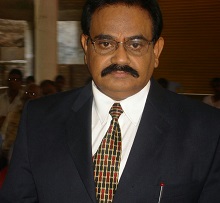 Shri A.V. Ramana Rao founder and Executive Chairman of Neer Interactives private ltd is one of the most successful entrepreneurs, and a great philanthropist in Ongole, Prakasam District of Andhra Pradesh. He is recognized for his experience and sincerity and is well-known for his hard work, passion and discipline.
Shri Ramana Rao completed his bachelor's degree in Mathematics. His entrepreneurial career started with dairy farms and poultry and later he ventured into civil engineering. After observing the persistent demand in the logistics industry he founded "Neeraja Transports" which provided services for Andhra Cements, IOC and HPC Refineries by working for their clientele in transportation and logistics. He was also recognized as the award-winning supplier of I.O.C in AP by Chennai Petroleum Corporation Limited (CPCL) [formerly known as MRL (Madras Refinery Limited)] for his long-standing and strong contribution of 15+ years.
In 1998, Shri Ramana Rao entered shipping logistics through his new venture "Neer Trans" which supported the operations at Chennai Harbour with its alliances.
In March 2009, he founded ''Neer Interactive Solutions Private Limited'' that works on customer-centric products with groundbreaking research in GIS, Analytics and IT helping some of the complex global challenges in Agriculture, Law Enforcement, and Vigilance in Governance. He serves as an Executive Chairman for Neer Interactives with its field operations led by his sons Dr. Rajeev and Mr. Jai Sankar, who lead the operations in AP, Telangana and Karnataka.
Shri Ramana Rao is also a practitioner of predictive Vedic-Astrology. He was recognized for his good work by the Indo - Asian Astrology Congress at Malaysia in 1974. He was supported by Govt. of India for his visits to Holland, Singapore, Malaysia and Thailand on supporting the mission and also titled as "Swamy" for his innovative work on Saturn Planet as "Miracles" or "Power of Saturn". His thesis work was commended and appreciated by Sir Shri B.V.Raman – The Famous Astro-Psychologist and Expert in Vedic Astrology (1912-1998) in the Astrology Congress. He was especially blessed by the divine Shri Kanchi Kama Koti Peetam Seer, 62nd Head- Shri Chandra Sekharendra Saraswati after a long discourse and discussion on Astrology and Vedic Dharma for the next generation. He was awarded the honorary title 'Veda Vidya Pravardhaka' by Shri Siva Chidananda Bharathi Swamy of Siddheswari Peetam, Courtallam, Tamil Nadu for his contribution to Vedic sciences school, Ongole.
Shri Ramana Rao's is known for his philanthropic accomplishments. He is the founder and chairman of ''Srigiri Sri Venkateswara Devastanam'' in Ongole, district of Prakasam. Srigiri serves as a pilgrimage site in the south coastal districts of AP. The Devastanam hosts grand festive programs all through the year and also takes the special interest in education and health through its social outreach activities like Srigiri Vidyanidhi (scholarship programs) and Srigiri Vaidya Nidhi (Health Awareness and Support scheme). Mr. Rao has contributed towards the establishment of drinking water facility at Aluru village, Kurnool district and in Courtallam, Tamil Nadu.
He established 'SPIAR – Sri Prakasam Institute of Advancement and Research (SPIAR)' to aid skill development and other vital developments in rural areas. SPIAR works with the rural districts in areas of Education, Employability and Health.
He served as TTD District Coordinator and took up responsibilities to and lead programs like Geeta govindam, palle govindam, and social mission between the year 2008 to 12. He has also served as Regional Coordinator for HDPT (Hindu Dharma Prachara Parishad) for Guntur, Prakasam district between 2012-2014. He now serves as an Advisor for Tarani, an NGO supporting sustainability of the underprivileged – An initiative of Dr. PVRK Prasad ( IAS, 1968) and Vedavyasa Vidya Vignana Varadhi (NGO) that supports poor meritorious, single parent kids and orphans for their full education.
RAJEEV ALURU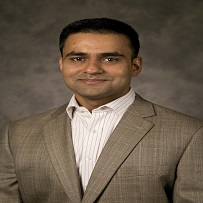 RAJEEV ALURU is currently working as Head of Operations Analytics for an integrated power company in USA.He is responsible for analytocs and asset optimization by leveraging analytics, digitization and engineering. Prior to that, he worked as Analytics and Strategic Growth Director at Duke Energy where he led the development of analytics based products to deliver Operational Excellence, Customer Satisfaction and Revenue Growth. He also held various engineering leadership roles in power operations, aerospace and automotive industries. Rajeev also co-founded a digital Oil & Gas optimization firm by leveraging IoT and analytics to improve production.
He also serves as reviewer for NSF (National Science Foundation) seedfund and serves as an advisor for various start-up companies. Rajeev graduated with Ph.D. in Engineering from Auburn University and MBA from UNC Kenan-Flagler Business School.
He currently serves as Vice President for Neer Interactives with a focus on the strategic growth and expansion of the company. Under his leadership, Neer Interactives expanded into several new domains with an emphasis on customer-obsessed mindset and technical innovation.
JAI SANKAR.A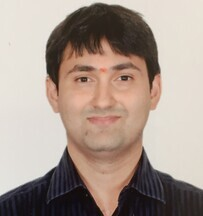 JAI SANKAR.A is the CEO of Neer Interactive Solutions (p) Ltd, Hyderabad, He contributes to business exploration and takes the lead in exercising energy to expand the company's business into web development & services with Geographical Information Systems. In his firm leadership, the Neer Interactives took an identity as a well equipped and successful Information Systems company serving across multi-domains fulfilling the needs of the clients (and their businesses). On his ''Project Safe Neighbourhood' Jai has worked with one of the World's Reputed Police Department with the mission of identifying & developing an application to help the crime analysts, Judges of Criminal Courts, Police sheriffs and the county officers.
He has a proven experience in business development, program management and project implementation of Dot Net, Java, OSS (open source software). His experience and expertise lie in working closely with the clients in identifying the business needs and fixing the situation. He builds feasible solutions followed by a successful Logical User Centric Interface Design (LUCID), accompanied by a capable plan for development efforts in building the solution as well as in implementing the Information system towards 200% user satisfaction and qualitative productivity.
Mr. Jai is a distinguished guest faculty at ''Sardar Vallabhai Patel National Police Academy (SVPNPA, Hyderabad)'' with his expertise in GIS - Policing (Law Enforcement), he conducts subservient process training on GIS technology to the nation's Law enforcement officers. His (publication) research on ''effective handling of Human Trafficking in Children and Women with GIS, Biometrics and Environmental Criminology'' was selected in the 35th All Indian Criminology Conference at Tata Institute, Mumbai and 4th Asian Criminology Society Conference in Seoul, South Korea organized by The Korean Institute of Criminology.
Mr. Jai is also the modeller of the first interdisciplinary and integrated system of Human Trafficking with GIS and Criminology at Government of Andhra Pradesh - Women Development Child Welfare Department. He is also a researcher at the Andhra Pradesh Police department on the subject area of ''property crimes - spatial distribution analysis with Environmental Criminology and GIS''. He is instrumental in the research model on ''Drug Trafficking Analysis'' with the City of Hyderabad Police Commissionerate and serves on the Indian Criminology Society and American Society of Criminology.
Jai holds a Masters in Computer Sciences and Information Systems from the University of South Alabama, the USA and a Bachelor of Engineering in Computer Sciences from Sri Chandra Sekharendra Saraswati Vidyalaya.