Small Scale Models
Restructure to align with today's "digital first" imperative, companies will evolve into three "mega segments" based on how their business models change and how they interact with customers. Assessing the maturity of their content ecosystems will dictate a range of actions that align with their business goals and fit within the context of their content and transformation objectives.
Our state of the art IT solutions serve from on-demand media to digital distribution, media & entertainment leaders to enhance the work better and work differently.
VMG - Virtual Media Gallery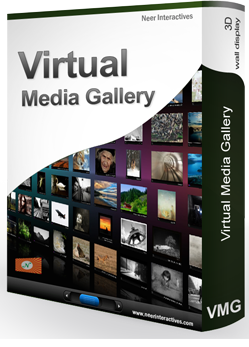 VMG is the first virtual platform with smooth,optimized design made particularly for all essential brand market leaders with 3D revolutionary wall to accommodate your products, awards, snaps, snippets, artwork, videos, and everything for your customer world who is interested to know more about you and about your clientele, vendors, and partners.
Utilization - Application:
This is specially designed with themes and highly captivating buttons for marketing teams in the industry who are looking forward to catch the customer's eye and their attention in need of showcasing the glory of your company's work. The history of the organization and its rewards add glory to your clients within quick fractions of minutes. We have understood the need of your hour and have made it easy for ever at VMG.
Also, VMG primarily focuses on helping you round the clock -user friendly with no limitations on your own computers as well as on the private networks in showcasing your energy and creativity with quality oriented products for different types of user(s) with respect to their need of the hour, Age of the group and the season of the year.
Advantages of NISL -VPG
Interactive fluid mechanism displays on a 3D wall.
Effective Management of Events, Photos, Videos with classes.
Quick finite search with advanced functionalities without any limitations.
Provision to start the album / photos as well as to share the comment.
24 X 7 Interactive user friendly system designed for zero down time.
Powerful back office functionality for profile and security role management.
Slideshow mode, adding background music of your choice where you can play, pause, fast forward and rewind,.. search on comments made,..search on titles, texture.
Supported for fabricating touch screen Kiosk -like model, Lobby rooms, etc,.. and many more dwelled to please the eye of the customer with Logical User Centric Interface Design (LUCID) and Information Architecture (IA)you're your comfort.
CIS - Construction Information System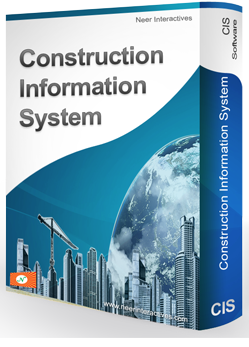 CIS is the new evolution of software packages designed extensively to help builders, entrepreneurs, contractors and the related work forces(staff) in the construction industry, designed simple so as to accommodate their needs in all fashions .
Utilization - Application
The application centrally, focuses on customer management System (customer file), Inventory management System, Tracking of labor, accounting, Employee Management System, Reports daily / timely with respective customer and project(s).
Advantages of NISL - CIS
Effective handling of customers / project data.
Timelines and work status tracking.
Mobile based messaging system - updates on the field work from site supervisor, Inventory system (godowns), Accounts department and Administration.
Powerful back office functionality with HR management.
Enhanced Access to data via reports like daily, weekly, monthly audit reports.
24 X 7 User friendly system designed for zero downtime.. and many more tuned to the user centric comfort for quality and standard procedures.
The solution for the said above, is CIS!
INVENTORY MANAGER (GCC)
Inventory Management is the main process in any business operations. With the development of technology and availability of process driven software applications. It is a computer-based system for tracking inventory levels, orders, sales and deliveries. It can also be used to create a work order, bill of materials, and other production-related documents. Geo enabled Inventory Management System is a combination of Android and web application which helps in providing solution end to end stock processing.
Features of Geo enabled System
Web based Inventory Management System
Web based Financial Management System
Geotag enabled Android Application
The main objective of Geo enabled Management is to provide an Integrated platform for both Inventory and Finance Management with geographically locked Mechanism which helps in tracking of goods and their related services.
The web based Inventory provides stock Management Techniques like shortage of stock,Product based categorization, Indent raising form, Credit based transaction, Supplier registration etc,The Inventory Management is associated with Finance Management System which is quite user friendly and adaptable to the end user. The Finance Management module is integrated with Inventory and thus provides a basic accounting system.