Centre of Excellence - Agri Business
With the changing dynamics and trends in supply chain, every organization is advancing towards scaling up and changing gears in the cultivation sector. These changes are backed by Technological advancements driven by ICT & IoT Interventions in the face and pace of cultivation by enhancing its strengths.
Key factors that play vital role and need utmost focus are:
Optimum utilization of land and resources, saving mission.
Improves crop management and production optimized.
Helpful in demand forecasting, reduced labor cost.
Thus enabling a platform to create an environmental and farmer friendly Cultivable Eco system with effective decision making and advisory support improves.
This improves food supply, food security and nutrition oriented cultivation with help of Neer Agri Forestry Tech Suite.
Centre of Excellence Team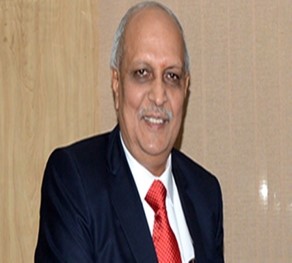 Name: IYR Krishna Rao, IAS
Designation: Former Chief Secretary
Qualification: BA, MA, M.SC, LLB
Achievements: Mr. IYR Krishna Rao is an IAS Officer of the 1979 Batch and a man endowed with humanism and concern for the less privileged. During his career he worked for transparency in administration, simplification of procedures and a concern for the less endowed.
He worked as Collector, Khammam, Nalgonda Districts and was in the Finance Department for a period of 5 years in different capacities and 2 years as Executive Officer, TTD, as CCLA for a period of 1 year and finally retired as the Chief Secretary of the State of Andhra Pradesh.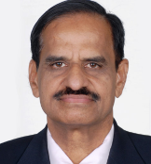 Name: Dr. Suhas P. Wani,
Designation: Former Director, Asia Region (ICRISAT)
Qualification: M.Sc(Agri), Ph.d
Achievements: With 35 years of service in ICRISAT, Dr. Wani was one of the early pioneers in watershed management in India. He is also the recipient of several national and international awards which leverages large-scale uptake of science-backed technologies to achieve major impact in reducing poverty, hunger, malnutrition and environmental degradation across Asia and Africa.
Name: P K Sarangi, IFS ,
Designation: Former PCCF& HoFF, Andhra Pradesh
Qualification: M.Sc (physics), PGPPM, IIM-B
Achievements: Prafulla Kumar Sarangi is a 1982 batch Indian Forest Service (IFS) an officer of the rank of Additional Principal Chief Conservator of Forests and looks after the social forestry wing of the Forest Department of Andhra Pradesh.
He had vast experience in nurturing of nurseries and plantations of wood / non-wood species (Eucalyptus, Casuarina, Cashew and Karanj) and their harvesting in addition to extension and publicity measures on social forestry activities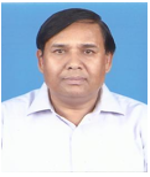 Name: Dr. Harish Chandra Mishra, IFS,
Designation: Former PCCF, APFD(GIS)
Qualification: B.Sc, M.Sc, PG Diploma (Remote Sensing) Ph.d

Achievements:
Have developed lot of Innovative applications in Forestry in Planning, Monitoring, Geotagging, Technology transfer to field, Forest Biometrics and Carbon Estimation crucial for study of Climate Change
Received computer Society of India's Award of Appreciation for IT initiatives in departmental category in 2011.
Received Prl.Chief Conservator of Forests (HoFF) awards for various Publications on Independence Day / Republic day in 2010, 2011 & 2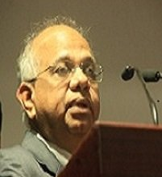 Name: Peri Sastry Peri,
Designation: Executive Director, VB Engineering
Qualification: B.E, NIT, M.Tech,IIT
Achievements:Over two decades of extensive experience in setting up and heading entrepreneurial ventures in the Engineering Services industry. He also worked as a CEO for a company which manufactures of Coordinate Measuring Machines (CMM), measuring equipment, various types of gauges and provides engineering services.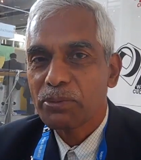 Name: K. Palanisami,
Designation: Emeritus Scientist,International Water Management Institute (IWMI)
Qualification: Ph.D. Post Doc (USA), FNAAS
Achievements: K. Palanisami is an agricultural scientist/economist by training with more than 38 years of experience working on key water and land management issues in South Asia and around the world. He served as Principal Researcher at IWMI and Director of both the Agriculture and Rural Development Studies and the Water and Technology Centers at Tamil Nadu Agricultural University.
His work has included the future of irrigation investments, evaluation methodologies for tank and watershed rehabilitation projects, groundwater recharge, technology transfer, intersectoral water allocation, water pricing norms for canal systems, and climate change in agriculture.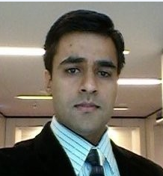 Name: Rajeev Aluru,
Designation: Director of Analytics and Strategy, DUKE Energy
Qualification: M.S (Mech), Ph.d in Material Engineering, MBA
Achievements: RAJEEV ALURU is currently working as an Engineering Leader for a major electric power company in the southeast USA. He is a registered Professional Engineer in the state of Texas, USA.
Reviewer for National Science Foundation (NSF) America's Seed Fund , Natural Sciences and Engineering Research Council of Canada (NSERC), and American Society of Mechanical Engineers (ASME) utilities committee.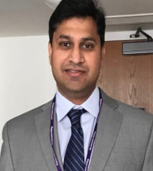 Name: Rajendra Nagubadi,
Designation: :Operations Manager at Georgia-Pacific LLC
Qualification: M.S(Chemical Engineering), MBA
Achievements: Experienced operations and innovation leader with twelve years of experience working across diverse industries - Specialty Chemicals, Packaging, Building Products and Consumer Products. Effective at leading cross-functional teams in a complex matrix organization. Advisor to various internal business units with focus on executing new product launches and manufacturing strategy.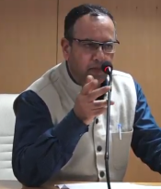 Name: Dr. Arvind Verma, IPS,
Designation: : Former Superintendent of Police
Qualification: M.SC, IIT,Kanpur, Ph.d
Achievements: Dr. Arvind Verma is a former IPS officer who served in Bihar. He holds a PhD in analysing criminal justice data using a variety of mathematical techniques, from Simon Fraser University, Canada.
He is currently the Associate Professor in the Department of Criminal Justice Programme and the Associate Director of the Indian Studies Programme at Indiana University. He has written extensively on the Indian police system, with several papers and books to his name. He has also worked as a consultant with the Bureau of Police Research and Development (BPR&D).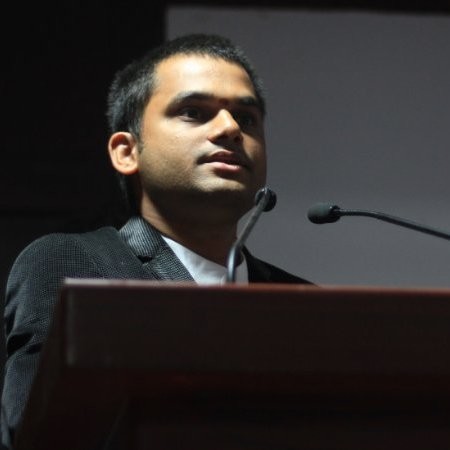 Name: GNV Maruthi Kasyap,
Designation: : Director Of Strategic Partnerships at VB Engineering (I) Pvt Ltd
Qualification: B.Tech
Achievements: An entrepreneur with a demonstrated history of working in the oil & energy industry. Strong operations professional skilled in Petroleum, Operations Management, Sales, IT, Engineering and SafetyManagement Systems.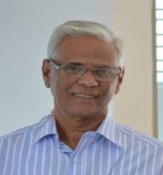 Name: I Krishna Mohan,
Designation: : Former secretary, Raithu Mytra
Qualification: Bachelors of Science(MPC)
Achievements: : I Krishna Mohan had 40+ years of experience in agriculture sector. Played an instrumental role in introducing sprinklers, hybridization of cotton seed. He produced paddy seed developed by nuclear seed from Nellore(NLR9672).
As a president of Raithu Mytra served 550 farmers bringing technology and seed varieties onto the field.
Name: Alokananda Sinha,
Designation: : GIS Analyst
Qualification: M.Sc (GIS and Remote Sensing)
Achievements: :
Highly research oriented with a major focus on forestry & climate change.
Excellent communication skills with the ability to translate technical dataMap production, Geospatial Data Management & Processing.
GIS model design, Spatial Analysis, Site selection using multi criteria evaluation.
A firm understanding of topology, coordinate systems, geo databases, data conversion & management, least cost path analysis.
Leadership Team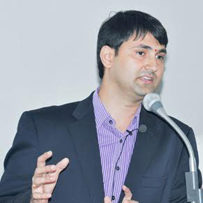 Name: Jai Sankar Aluru
Designation: CEO,Executive Director, Neer Interactives
Qualification: B.E (Computer Science), M.S (Computer Science)
Achievements: JAI SANKAR.A is the CEO of Neer Interactive Solutions (p) Ltd, Hyderabad, He contributes to business exploration and takes the lead in exercising energy to expand the company's business into web development & services with Geographical Information Systems. In his firm leadership, the Neer Interactives took an identity as a well-equipped and successful Information Systems company serving across multi-domains fulfilling the needs of the clients (and their businesses). On his ''Project Safe Neighborhood' Jai has worked with one of the World's Reputed Police Department with the mission of identifying & developing an application to help the crime analysts, Judges of Criminal Courts, Police sheriffs and the county officers.
Volunteer as Operations Head with Tarani India (NGO) working on Rural Development Transformation with students, farmers (helping with progressive, productive Agriculture), Health Care (Women and Children) in Rural Areas.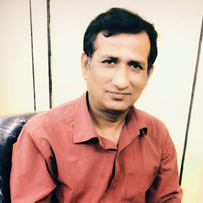 Name: Dasika Venkatram
Designation: Director of Technology, Neer Interactives
Qualification: Masters in Computer Applications
Achievements: Venkatram Dasika has over 20 plus years of experience in IT. Mr. Venkatram is an energetic and results-oriented technology expert with global business experience. He has a strong record of success in managing complex portfolios of IT investments across organizational and geographical boundaries and a successful history of providing strategic leadership for enterprise-wide technology initiatives
He provides leadership advice to senior management on technology in a variety of industries such as public service, hospitality, oil and gas, production, manufacturing, financial services, publishing, and healthcare.
Name: Vipin Gulati
Designation: Technical Consultant, Microsoft Technologies
Qualification: B.E (Electronics and Communication), MBA from ISB
Achievements: Vipin has more than 10 years of work experience in consulting, strategy, & operations. He is specialized in IT Consulting, Project and Program Management, Business Development, & Customer Engagement.
He progressed from Support Specialist to Senior System Specialist. He implemented major IT Infrastructure upgrades, designed disaster recovery plans, and mentored service desk engineers. His major accomplishments include reducing the number of tickets raised from users by stabilizing their IT environment and bringing operational efficiencies in transport department by saving more than 37% cost. For his stellar performance, he earned Best Debutant in Operations award in year 2007.
Name: C Shiva Prasad
Designation: General Manager, Coromandel Agrico Pvt. Ltd.
Qualification: Master of Science (M. Sc) in Agriculture
Achievements: MORE THAN 25YEARS EXPERIENCE ON PAN INDIA LEVEL IN AGRI INPUTS, FERTILIZERS,PESTICIDES, AGROCHEMICALS,SALES,MARKETING, P AND L, BUSINESS OPERATIONS, BUSINESS HEAD.